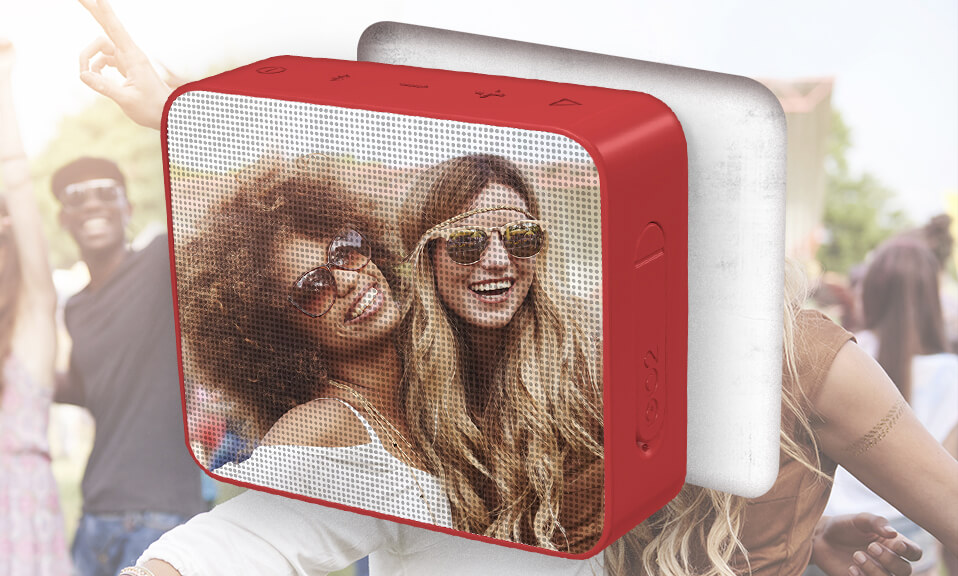 Own the Moment.
Style Your Sound.
Now you can personalize your favorite JBL speakers & headphones with photos, patterns, messages & more.
Ships within 5-7 business days.
Process
1. Create your design online

Upload a photo or create the perfect pattern. Then choose your color and add a message if you like.

2. We'll personalize it
and ship it within 5-7
business days

We'll create your product right away and you'll receive it in no time.

3. Enjoy your personalized JBL product

That's it. Now you're ready to listen with a style that's all yours.